🌟 Welcome to the Fandom of Idols Wiki! 🌟
On the Fandom of Idols Wiki, you can create your own idol based anime show. You can either base it on an already excisiting one, like Aikatsu! or PriPara! or create a completely new. If you don't want to create a whole anime series, you can also just create one or more idols, etc.
Have fun editing!
However, before you start editing, take a look at the Wiki's rules!
🌟 What is an 'Idol'? 🌟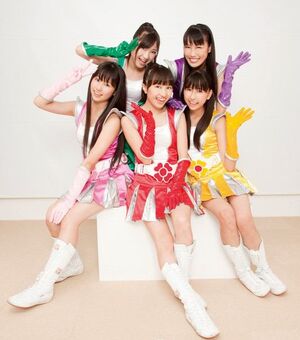 A Japanese Idol or just Idol (アイドル, Aidoru?) is an young star, who is admired by many people across the country or even the world due to their cuteness. Idols can be compared with the western teenstars, which are role models for children and sometimes even adults. Idols aim to play a wide range of roles as media personalities, such as pop singers, panelists of variety programs, bit-part actors, models for magazines and advertisements.
Idols can perfom induvidual or within their group, which are called "unit". During the 2010s, the idols and idol units have gotten very popular in Japan and western countries due to some animes featuring young girls becoming idols. Such animes are Aikatsu!, Pretty Rhythm or Love Live!.
Source: Wikipedia
Community content is available under
CC-BY-SA
unless otherwise noted.